目前分類:it's my life 生活新鮮事 (14)
昨天回宿舍時是三經半夜了..
在洗完澡, 吹乾頭毛後 , 準備要刷牙睡覺了 ,
於是就拿著杯子, 牙刷到浴室刷牙 , 

沒想到,,, 手不知道為什麼 , 竟然去把門鎖給壓下去 ....

   原住民博物館門口的迷彩小豬 !! Q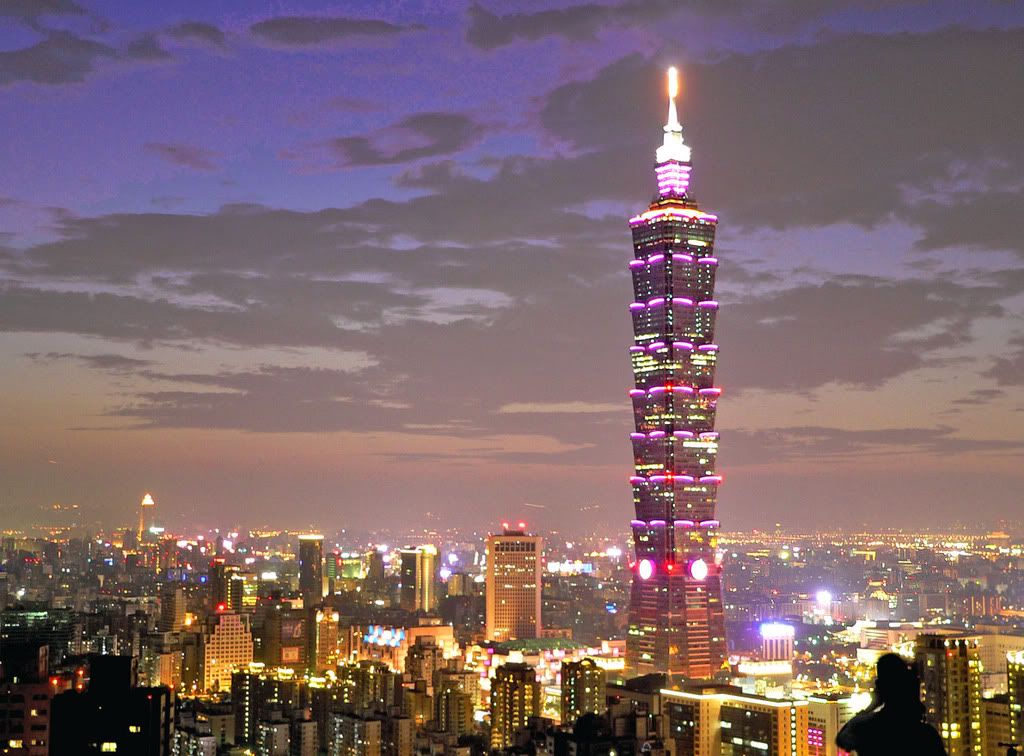 So far, Taipei 101 skyscraper is still the tallest building is the world. The night scenery of Taipei 101 is the most famous and beautiful scenes in Taiwan. During the new year's eve, it hold firework show on itself. Although the cost of the firework is quite expensive, the enterprise are still willing to sponsor this activity in order to promote their reputation.


       Absolute Gargage, yes. The dessert, the cookies are just like the drug. It never ends to lure you, especially in winter. While you in the lab during the mid-night, the colorful thing are these kinds of "food" instead of the LCD monitor. So just get a drink and find something to eat!


    A box of "mister-Donut" from the senior sister. The box is so lovely. It is filled with the joy atmosphere and tasty donuts. While i having the this dessert, i found that i really like this box. The outlooking of this box reminds me of a happiness memory. I used to collect box in my childhood...........haha!!     It's time for it agian!!
         Today we all go to the senior's new house to hold a B.B.Q party. The new house is located at Chiu-Bei. The senior drive us to his new house. Beacuse of raining, we bake the meat in the garage. The house is really big and beautiful. It make us feel very comfortable and warm. The decoration is very graceful. The sofa, it is really a nice sofa, very very very comfortable sofa it is. I like it very much. I was wonder one day i should get a one in the furtuer. 
        We had great time there, the senior is very generous and kind, we ate a lot and had fun. One thing special is that i found that my co-classmate is really good at cook. The food she cook is really tasty. It is really hornor to get a long with them and also interesting and happiness to work with them!
          It really costs a lot. No matter what things i purchase, what time i spend and what goal i set. They all costs me a lot. It seems that there are not plently of source, or i should say that there are few source. 

     With the age grows out, it always accompanies with appetences, And there is no way to get rid of the appetences. Thus, you will try your best to achieve the goals, to own the goods and to manipulate somebody. Somehow, it does costs you a lot. It cost you the money, the time, the healthy,....  and so on.

                      But I thing it worthy of giving it a shoot !!

         Today is the first day of October. It is just like the other. There are lots of works to do.

  Although the project is quite hard, i did not feel frustrate. Every thing goona be good! haha!   Today is Monday, it is the first day of a week, too. We don't have class today, so Chan-Li  went back to NCU to get together with her girl friend. They are still in the state of bliss eventhrough they have been together for almost three years. I really admire him for both of his working attitude and the way he get a long with his girl friend. I should learn from him !
           The happiness is really simple instead of complication.


Dear Teacher:
      At first, happy teacher's day to you. For these days, I learned a lot of knowledge and research skills from you. I still remember the days you taught us to deal with the project of "Chung-Shan Institute of Science and Technology Armament Bureau". You did not give us the solution to the difficulty we faced; instead, you tried to lead us to figure out the best solution to solve the problem and help us while the critical moment. 

   Besides school studies, you play an important role in my college life. During the hard time in November last year, my grand mom passed away and my girl friend broke up with me. You gave me the confidence and made me realize that life is not that bad. No matter how hard it is, I could always make it through. You make me look up the bright side of my life. All in all, I want to say that you are truly a great teacher and I appreciate your kindness from the bottom of my heart.